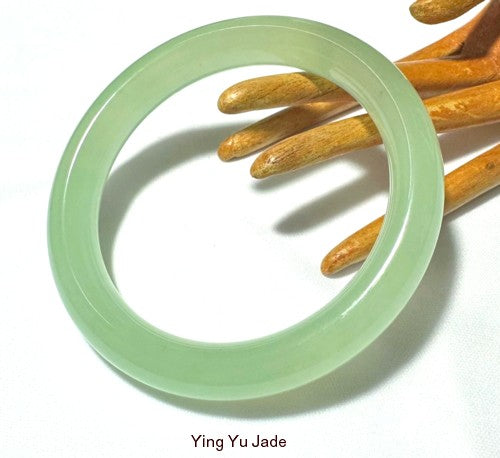 Sale
Best quality translucent classic green bangle bracelet.  Size is 63.5 mm inside diameter, 13 mm thick.  Moderately translucent and gorgeous!  Very well carved and polished all around, no cracks, chips, damage. 
Energy for happiness, good luck, and health
These jade bangle bracelets are carved by Ying Yu Jade's jade carver in our workshop in China. We purchase the jade rough directly from the mines, so we can offer the best quality at the best price to our customers.