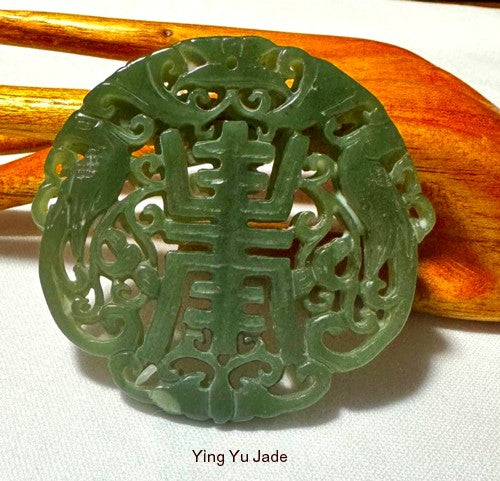 Sale
Large green Chinese jade pendant.  Size is 53 mm across, 6 mm thick. "Dragons Protect Bi", the symbol of Heaven.   Carving is all the way through the jade stone and both sides are the same. The carving is very detailed. This is a special, spiritual jade pendant a large size that work well for men, too.
Made by Ying Yu Jade carver from China with genuine natural jade.
You can purchase bail, chain, or "Dragon Whiskers" silk cord to wear it.